I'm test driving a new reward for my Patreon patrons. They're going to get a chance weekly to vote on which #TBT sketchbook entry I should do a #ThenAndNow of. Here are this week's candidates…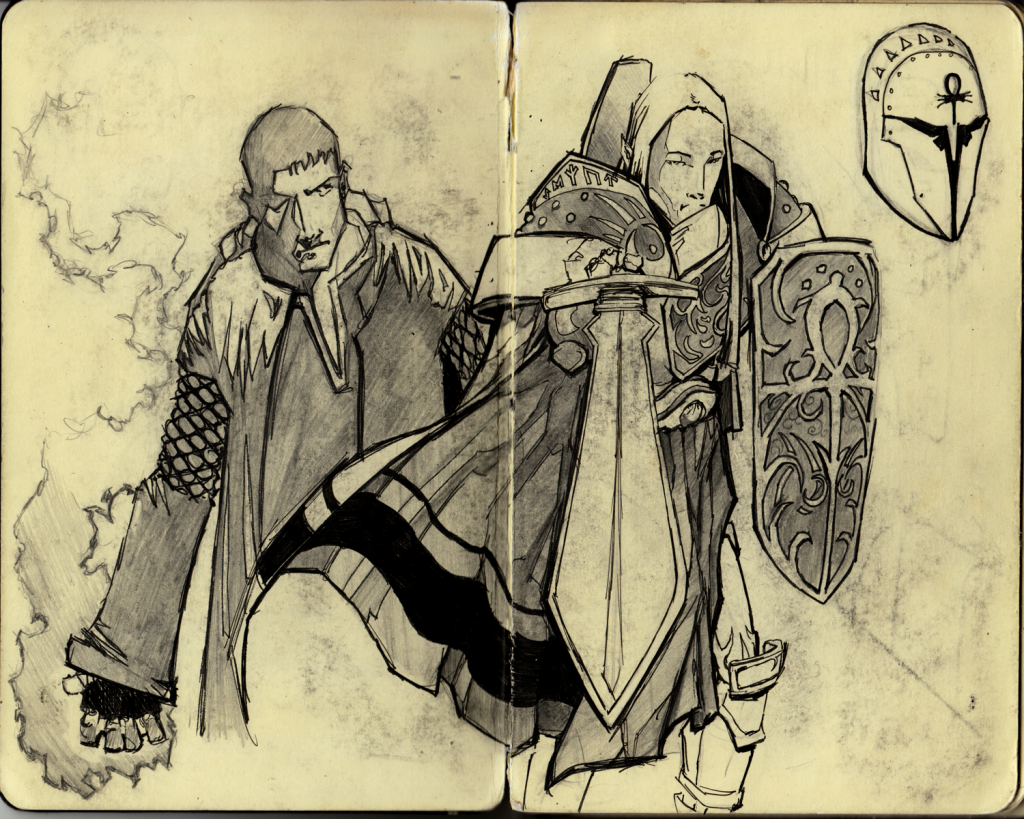 These two show up occasionally, a pair of characters I played in D&D.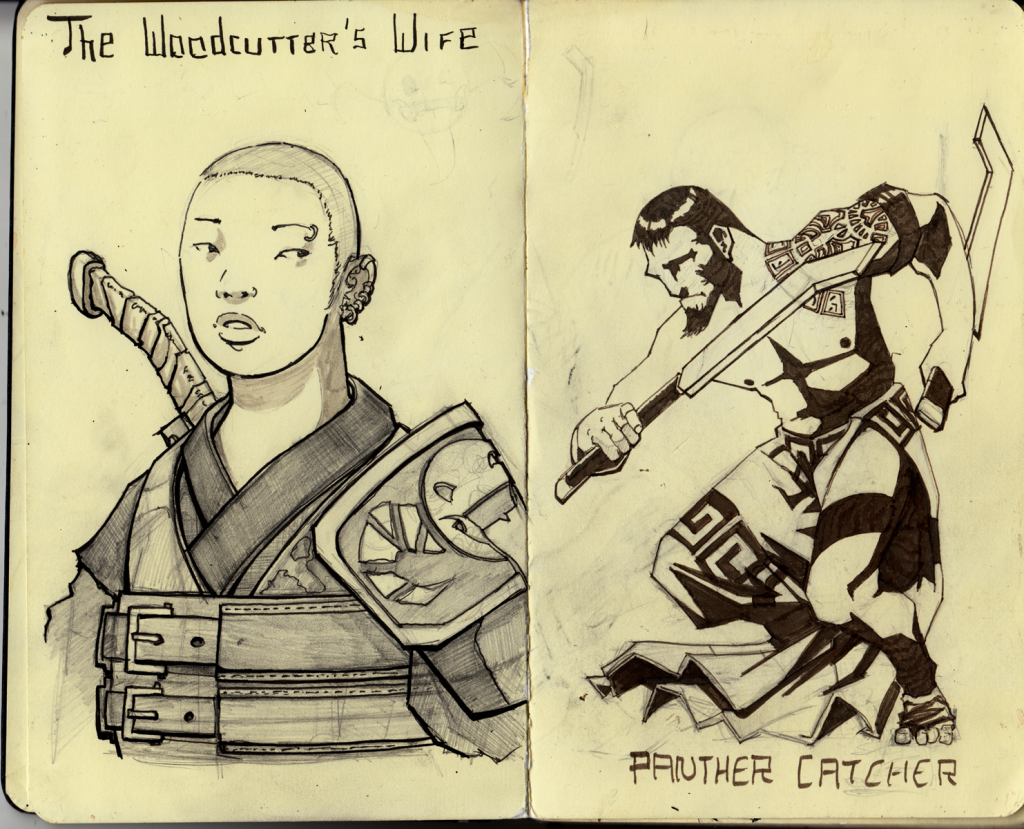 This was the very first sketch of ChooWol.
Panther Catcher is an idea still in development.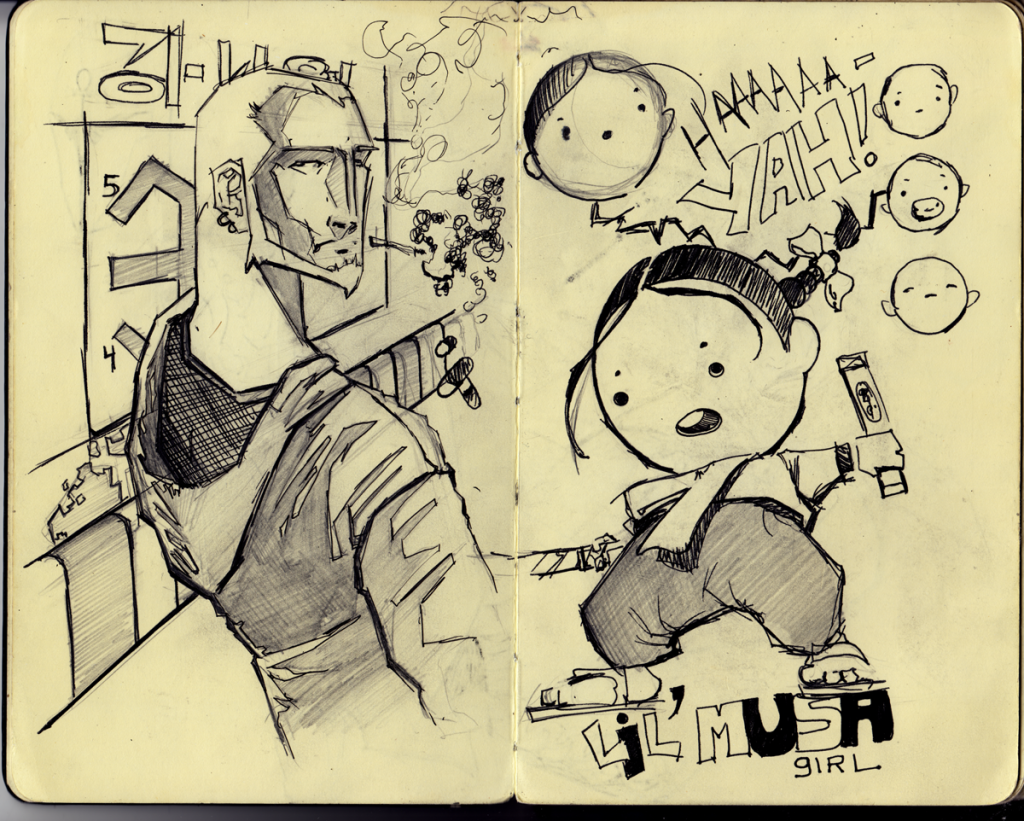 One of the oldest scripts I've written involves White Dog at Gangnam Subway Station.
Lil Musa was inspired by my daughter.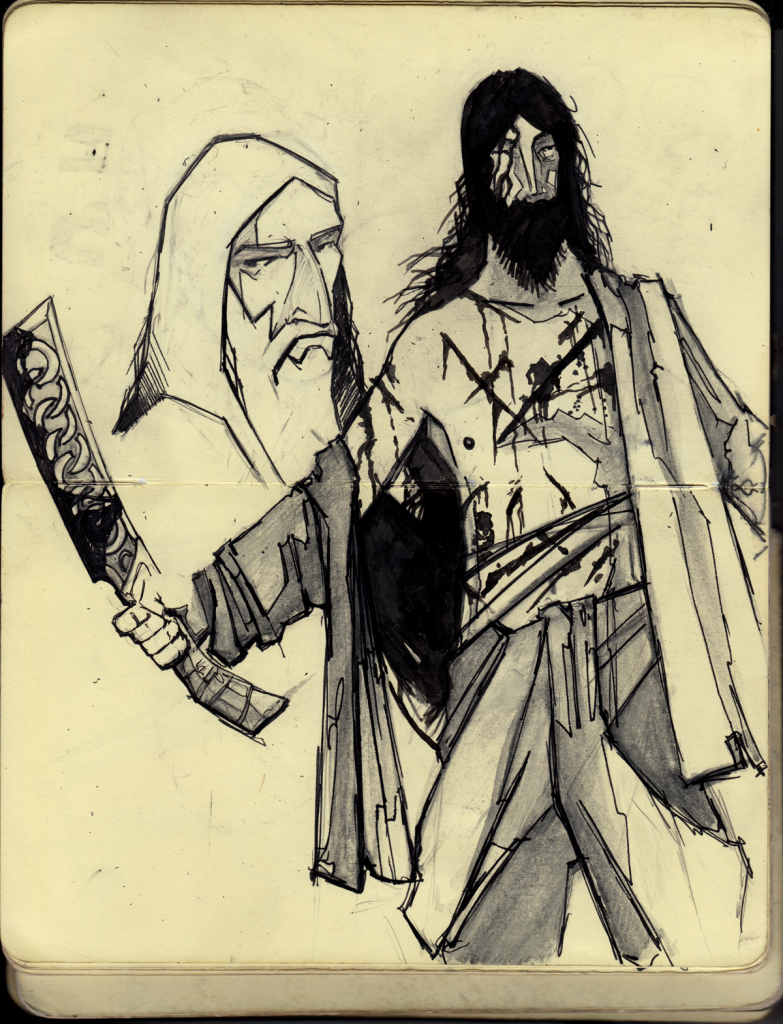 This Hebrew is for yet another idea in development.
Yes. Space zombie was in my sketchbook before Dead Space was released.
Why do you ask?