I'm test driving a new reward for my Patreon patrons. They're going to get a chance weekly to vote on which #TBT sketchbook entry I should do a #ThenAndNow of. Here are this week's candidates…
(Voting is limited to Patreon Patrons and done in the Patreon Post Comments)
An early sketch of SolHwa and a bunch of hand practice over-top of something I ws aparantly unhappy with.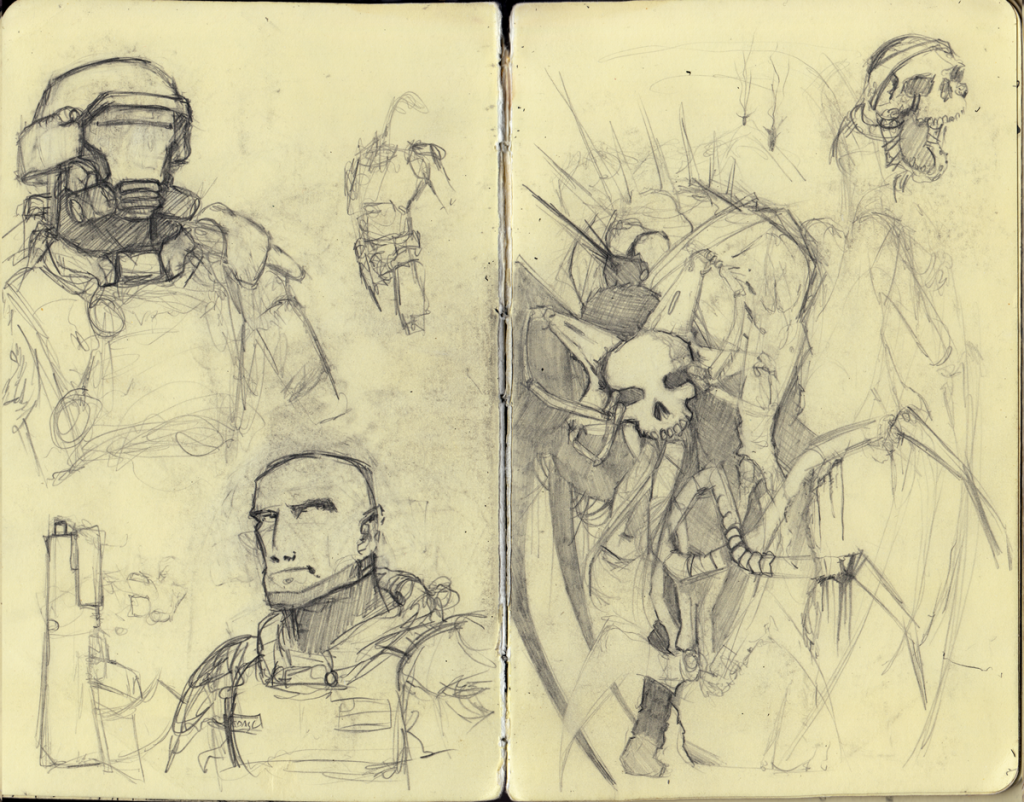 Some soldiers I designed to fight those space-zombies I was playing around with. I still plan to do this story, but since Dead Space came out shortly after I began concepting, I wanted to wait until enough space-zombie universes came out to classify it as a genre.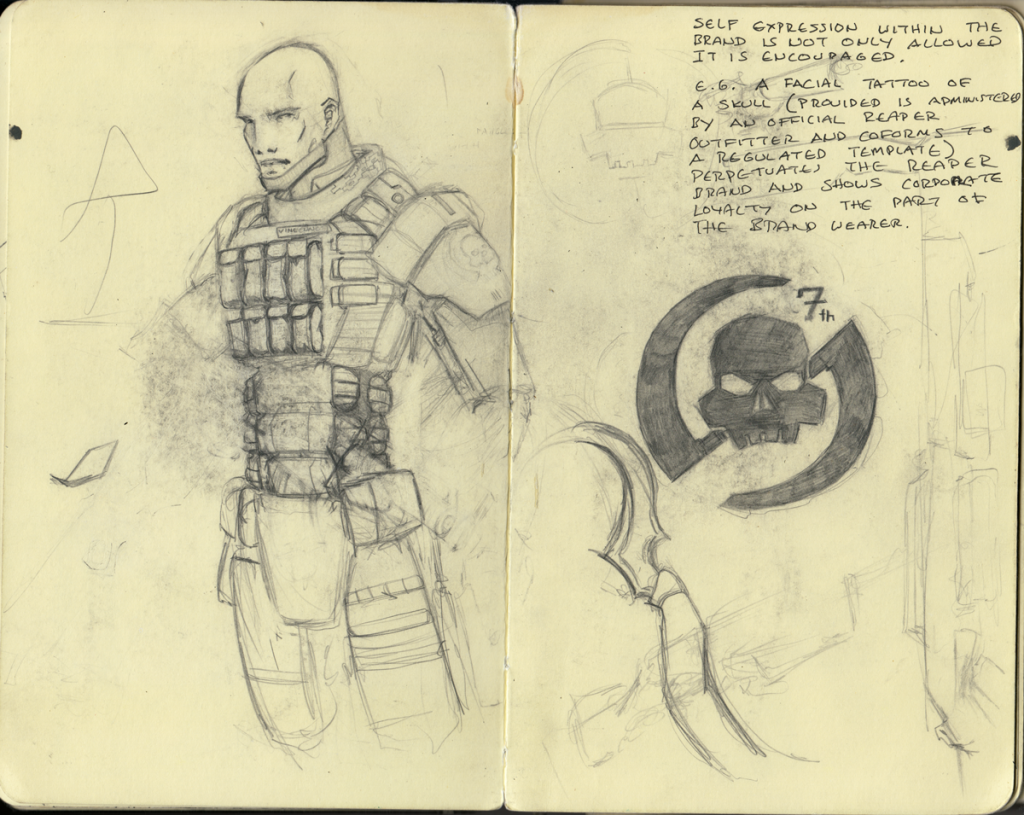 Tactical armor concepts for those same space-zombie-fighting soldiers, and a little world-building fluff apparantly.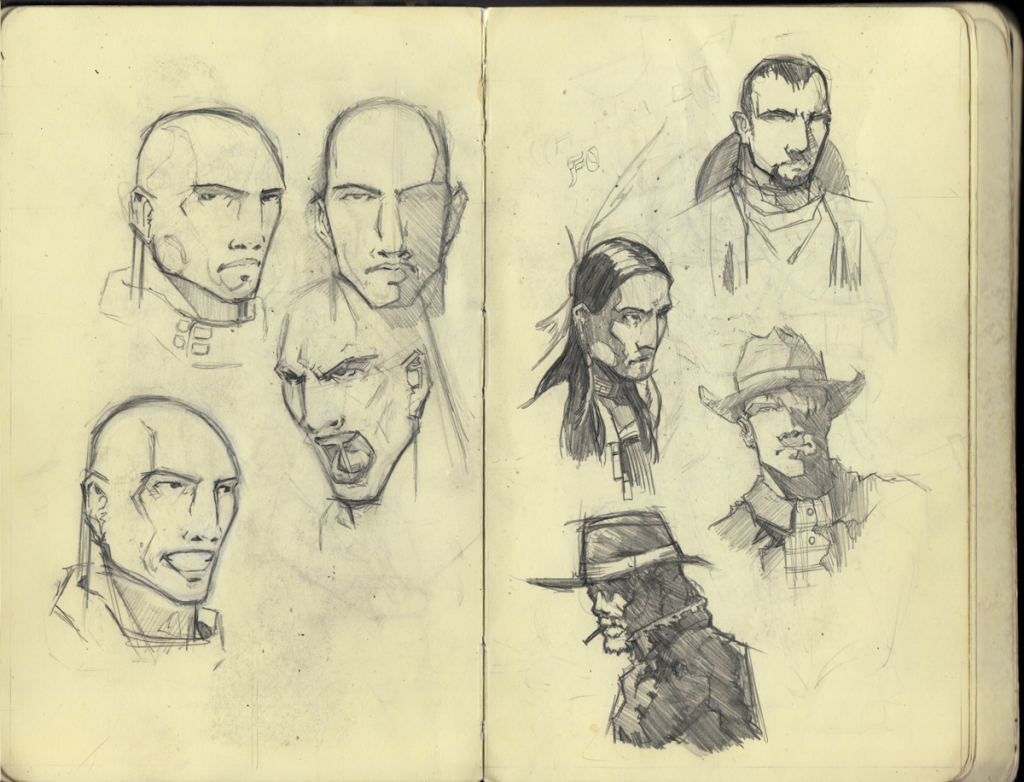 Early sketches of the tactical-armor-wearing-space-zombie-fighting Tyrell Vincennes and some cowboys.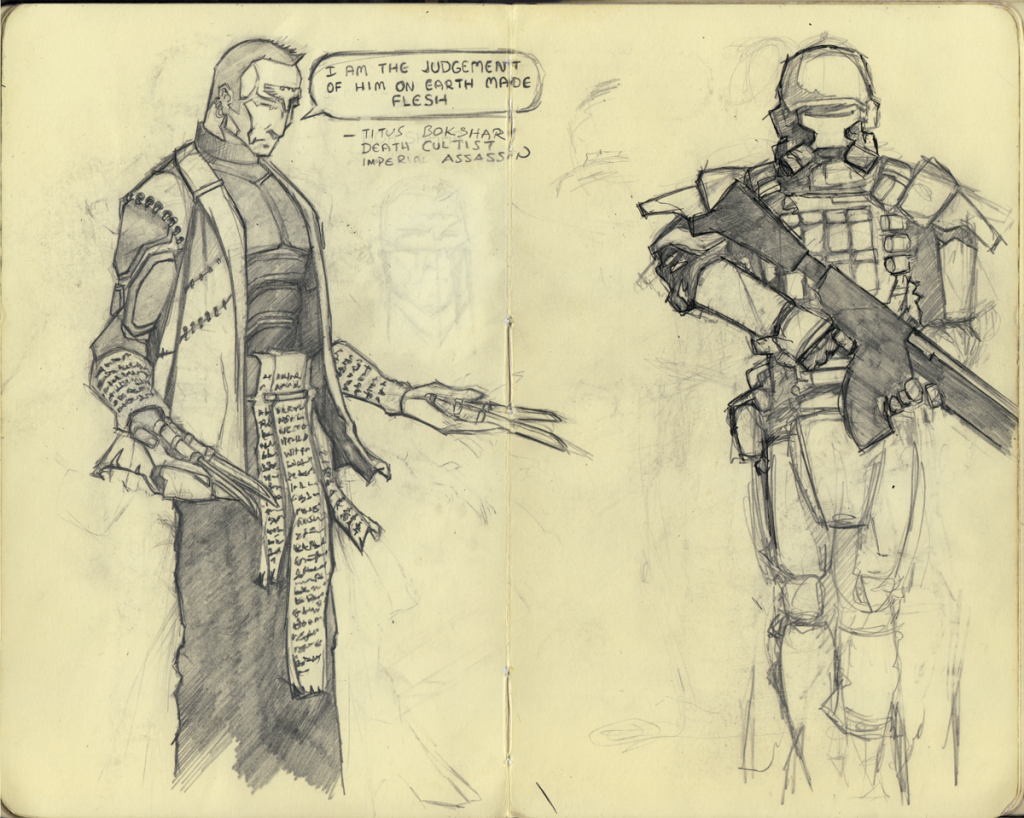 I learned to run Dark Heresy running my son (10 years old at the time). Left is one of his characters. Right, more tactical armor designs for fighting space-zombies.