It's time for another #TBT post. If you're a Patreon Patron's are invited to the voting thread to elect a future #ThenAndNow candidate.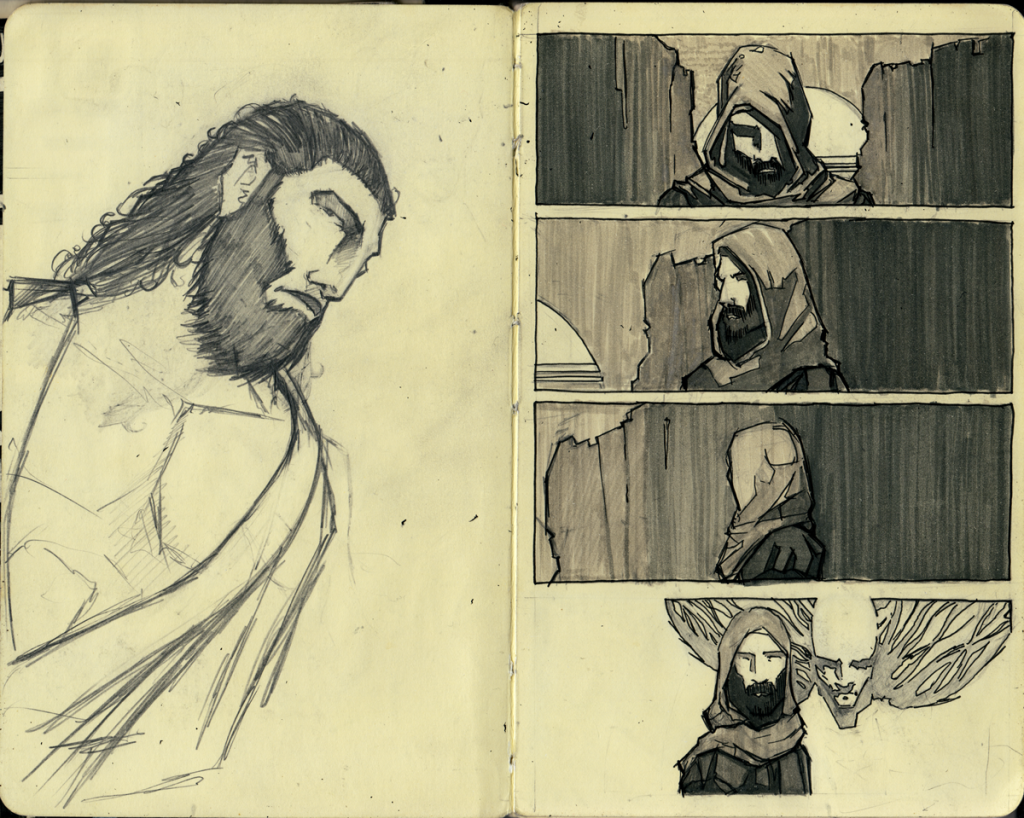 I've always been fascinated by Jacob's wrestling match with The Angel. This spread and the next 2 were some thumbs I did intending to one day convert to an animated short. I still would like to do that.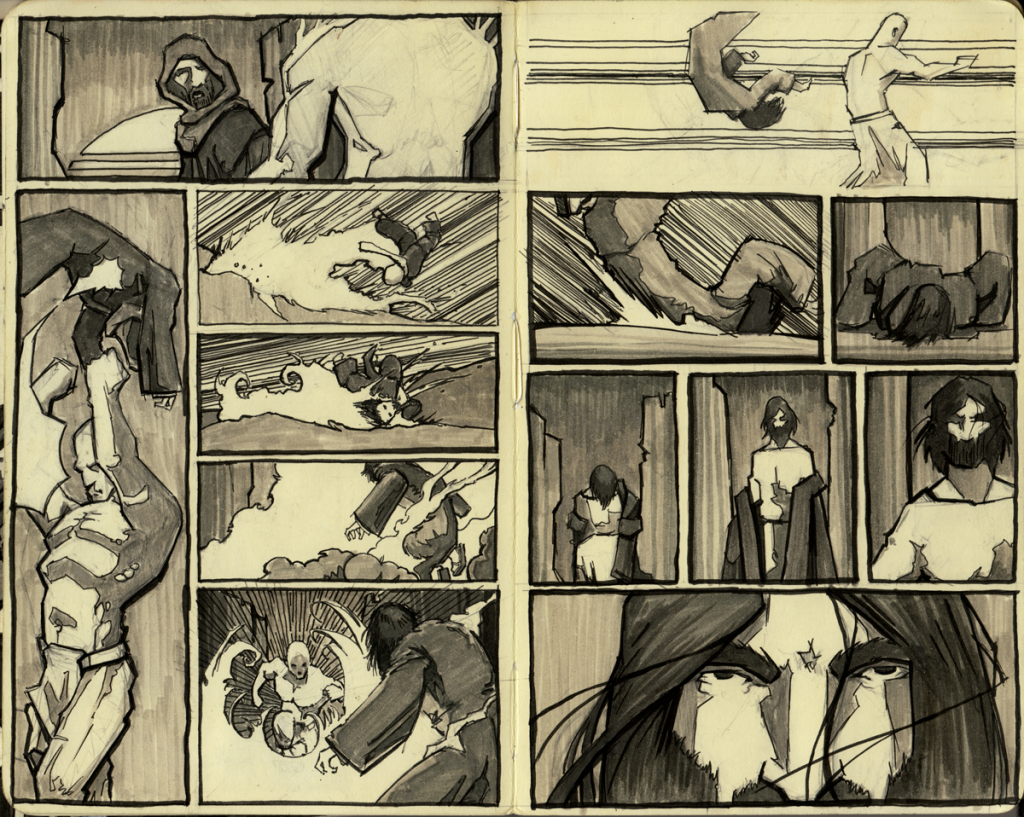 More of Jacob V. Angel.
The last page of Jacob V. Angel that I concepted, and a headshot of The Angel.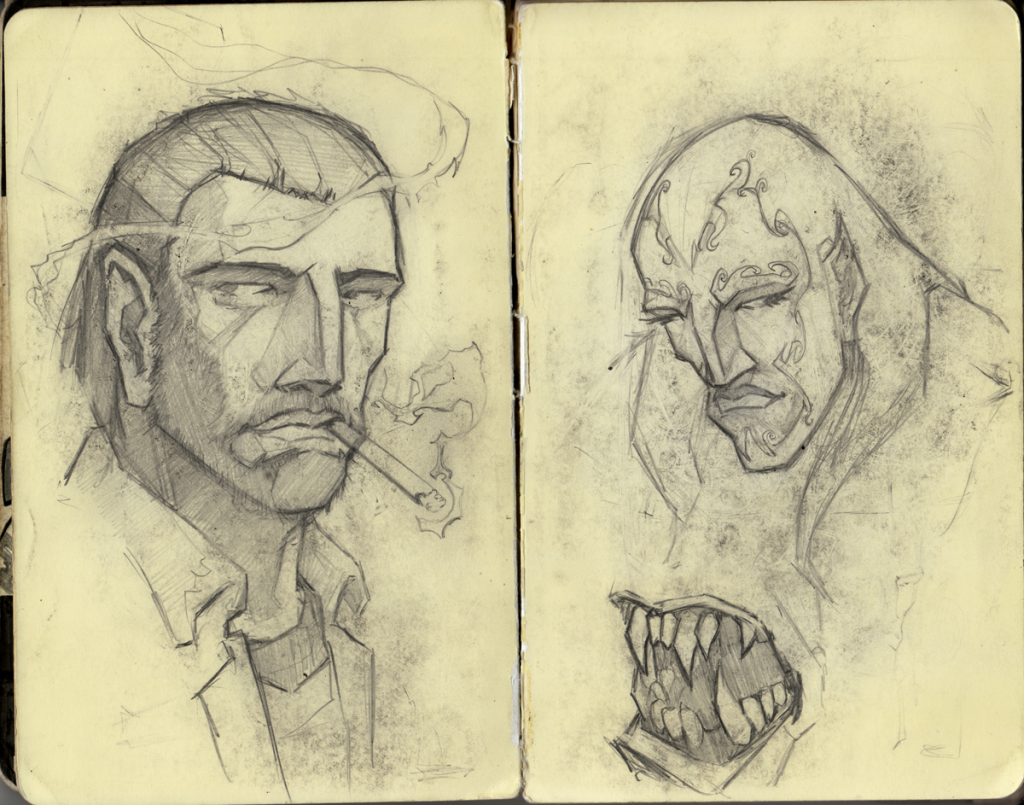 Some smoking dude, and a demon thingy. I was clearly going through a Joe Madureira phase.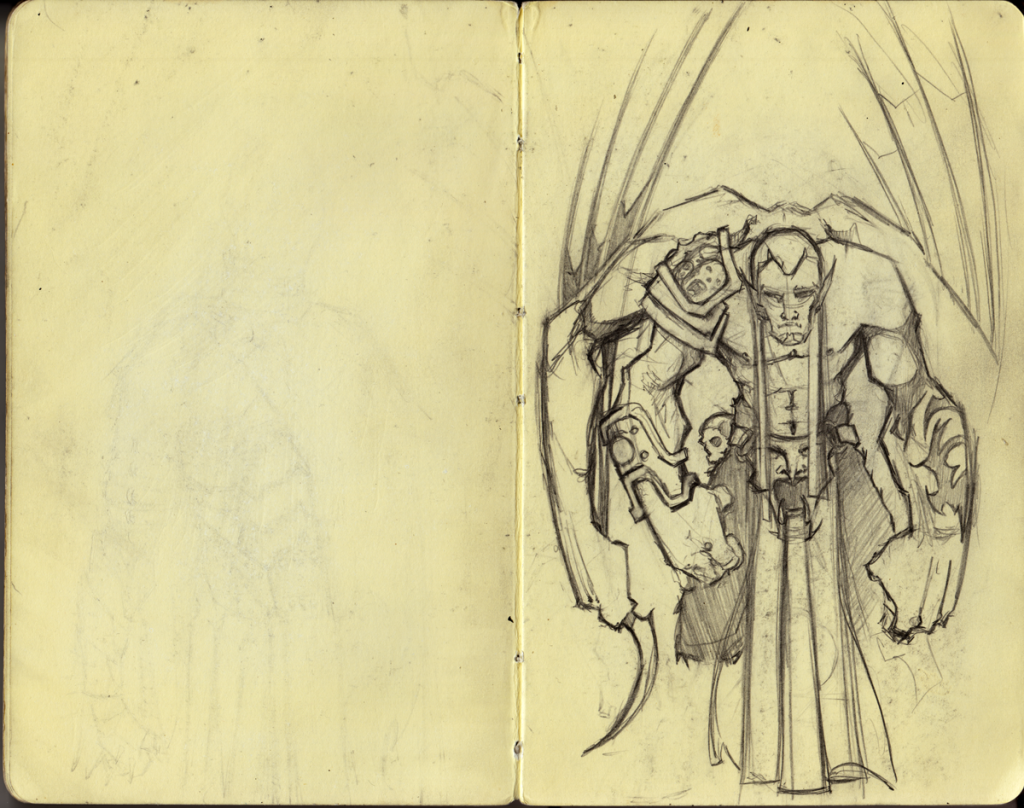 I was obviously unhappy with something on the left facing page. But this I'm pretty sure is the full body sketch of the demon thingy on the previous spread. Yeah. Joe Madureira was clearly hanging out in my noggin.