Sorry I'm a day late on #TBT this week. I've been under the weather. But here they are for this week. If you're a Patreon Patron pop over to the patreon post to vote on which spread should be a future #ThenAndNow.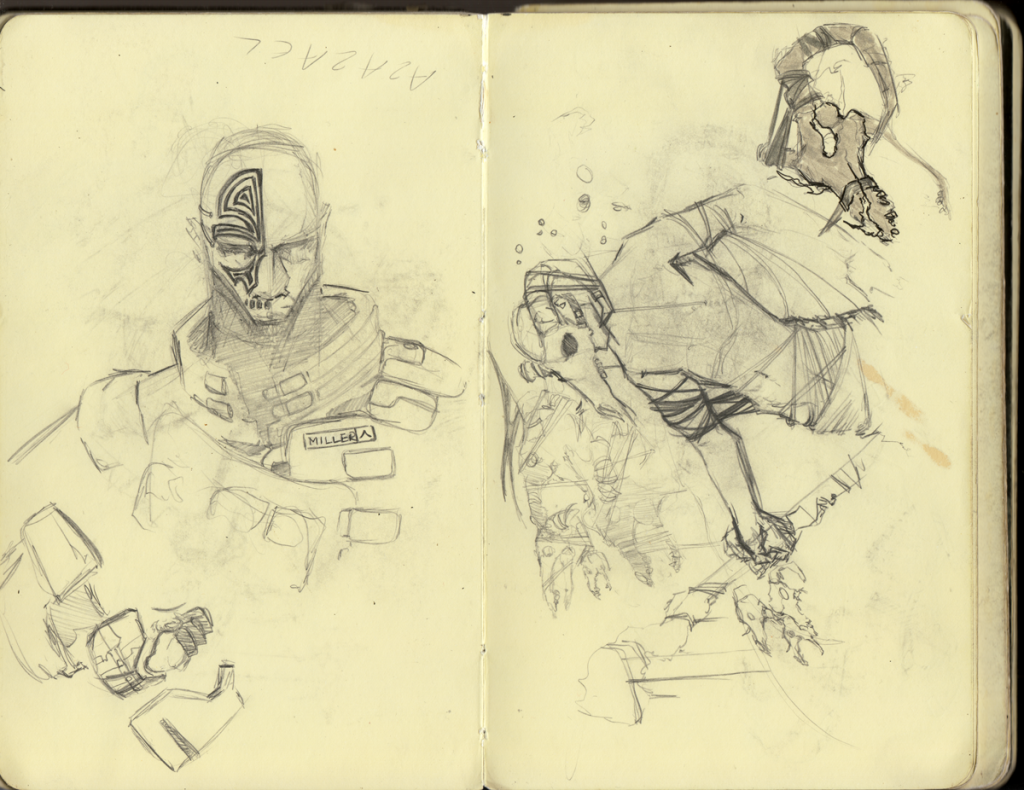 Another concept of my space-zombie-fighting-super-soldiers and Azazel the shepherd of the damned.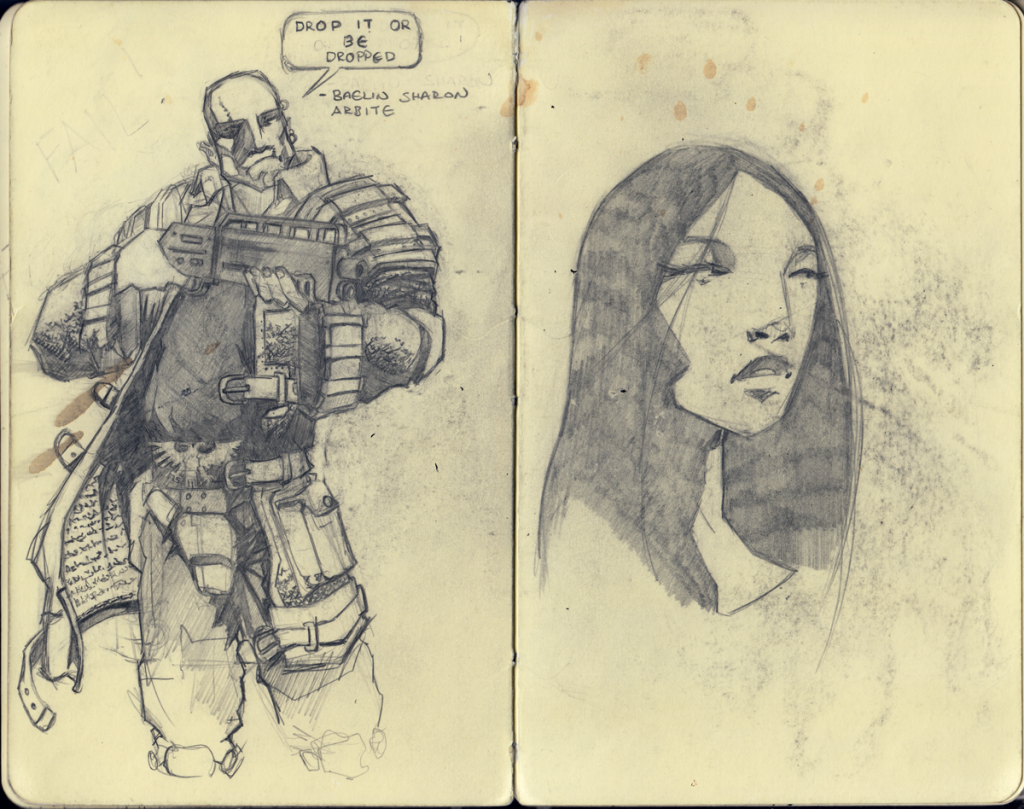 Another character design I did for my son's RPG character and a girl's face.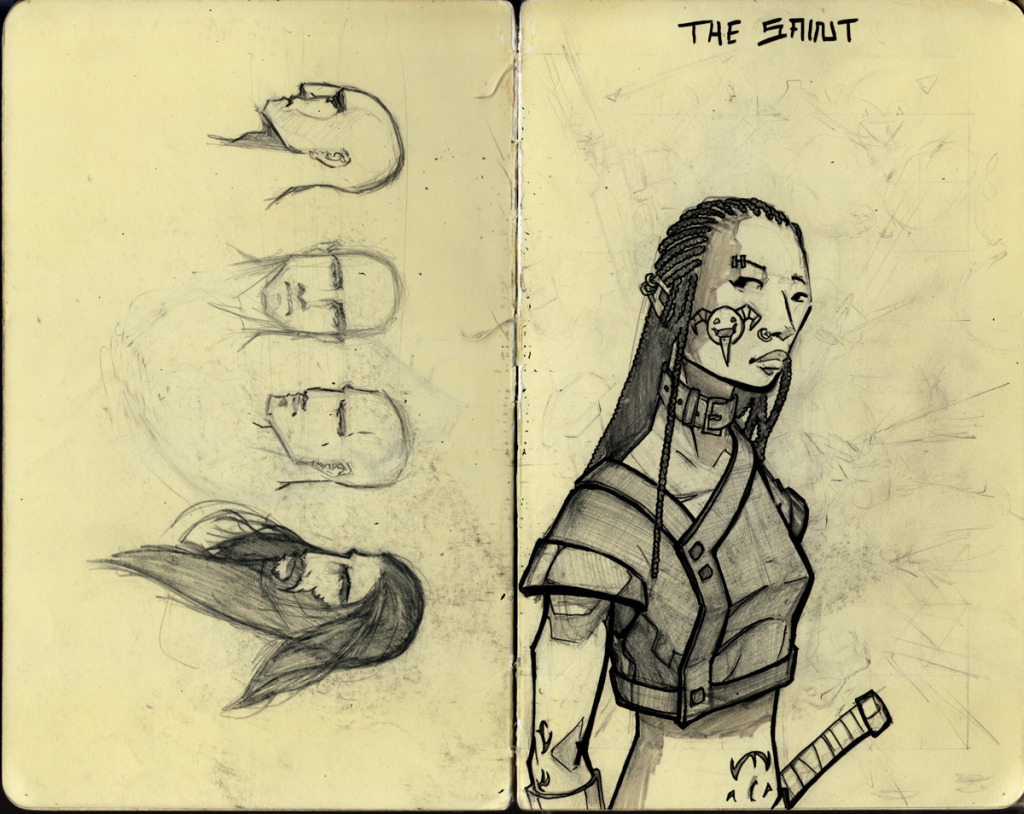 Head-turns for my hebrew warrior and the first sketch of Saint Ran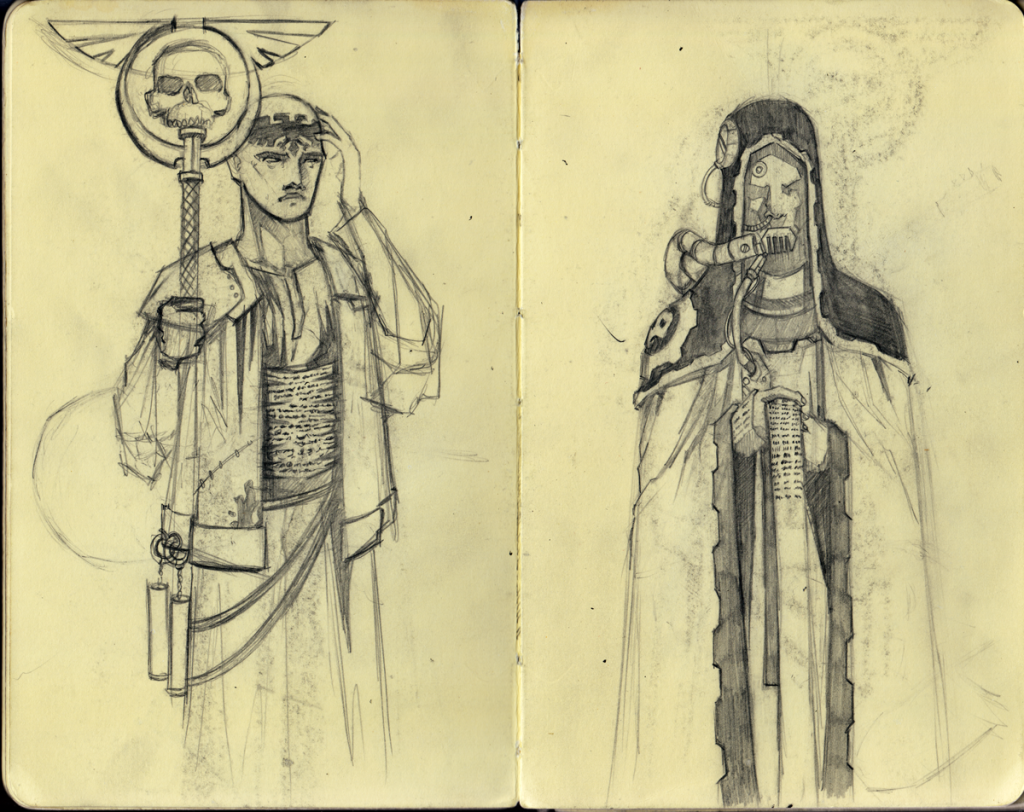 A couple of character sketches for players of an early RPG campaign I ran.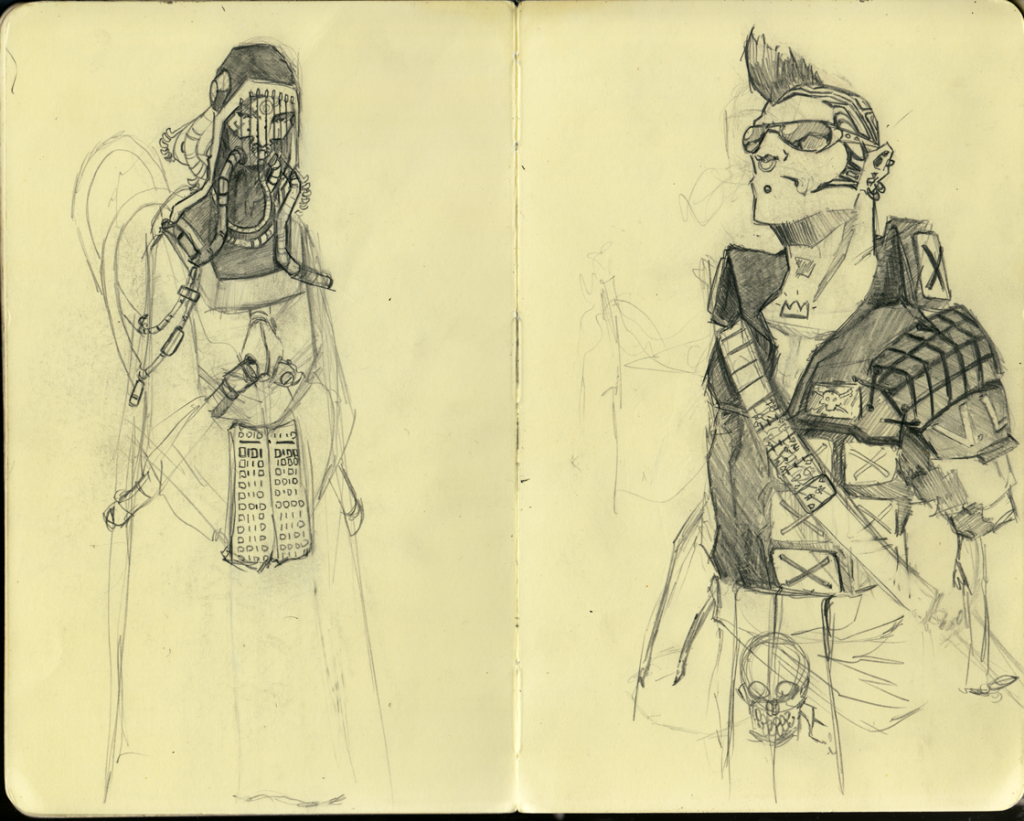 A tech priestess and a sketch for a post-apocalyptic game my friend never finished developing.